Summer Holiday to France, via Alpine passes
My PC 800 had electric problems and I got to borrow my brothers bike. I had to mount the trailer hitch,Corbin saddle, Clearview screen, GPS to get it as I wanted and is used too. Torill rode her Transalp and for the first time abroad.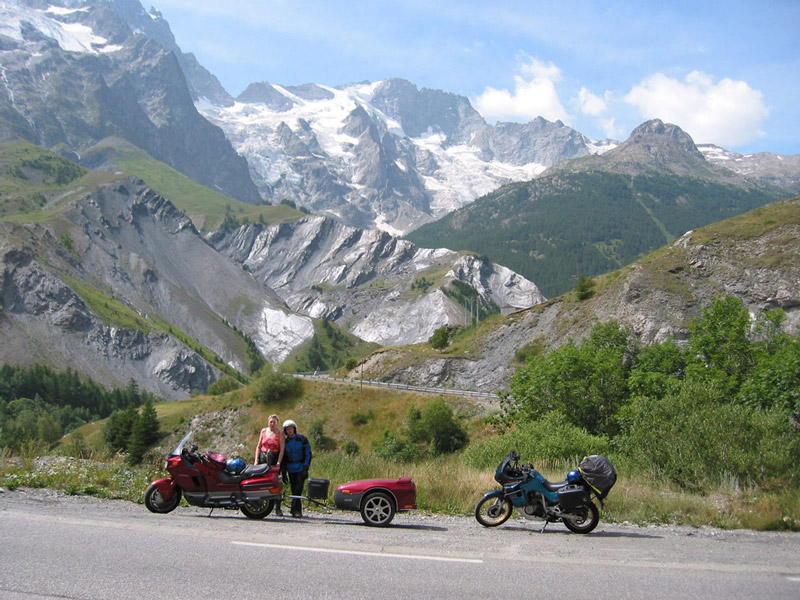 Torill and Vidar with the beautiful French Alps in the background.
---
The tour went through Denmark, Germany to Cap d'Antibes in France where we had rented an apartment for a week. Then home via Italy, Switzerland, Austria, Liechtenstein,Germany and Denmark. A total of 4984 kilomter.
More pictures:

Home:

---